Programs
1. Holistic Development of Chenchu Community in NSTR- Chele-II

2. Seasonal Hostel for Migrants Children

3. Watershed Development Fund

4. Livelihood at NSTR

5. Reproductive Child Health

6. Other activities of Conare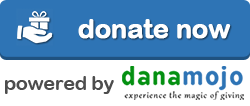 Welcome to CONARE

Conservation of Nature through Rural Awakening (CONARE) was founded in the year 1999 by a group of socially concerned and committed people with an aim to facilitate socio-economic and cultural development of the most marginalized and deprived communities. Since inception the approaches towards the holistic development of the communities has been taken up through the collective actions. CONARE is based at Nagagarkurnool District of Telangana State in India and geographically reaching to the communities in Nagarkurnool, Nalgonda and Ranga Reddy Districts by its interventions.
Case Studies from the Seasonal Hostels
My Dream to Success...
My name is Kalavati. I am studying in 7th class. My father expired 6 years back. My mother is in Hyderabad. I was forced to drop out. Because of this I was not only excluded from schooling but also pushed into work as a Domestic Worker to support my mother.....